Question:
Duplicate genes/different probes in micorray analyzes
23 months ago by
Hello everyone, I would like to know if it's correct delete duplicate genes that have the value of LogFC similiar (up or down).
I understand that each one is a different probe.
and what should I do when one probe is up and the other downregulated?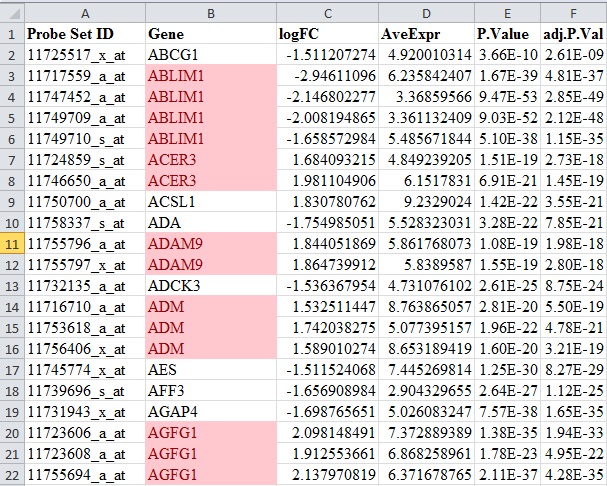 Regards,
ADD COMMENT
•
link
•
modified 23 months ago by h.mon ♦ 29k • written

23 months ago

by Joe Kherery • 80