Tool:
Varstation - High precision on genetic analysis
13 months ago by
Varstation - http://www.varstation.com
You can try it for free on the link below: https://app.varstation.com/?#/signup
Varstation performs end-to-end genetic files processing (mapping and variant calling) as well as variant annotation and classification. The tool already contains pipelines validated by bioinformatics specialists.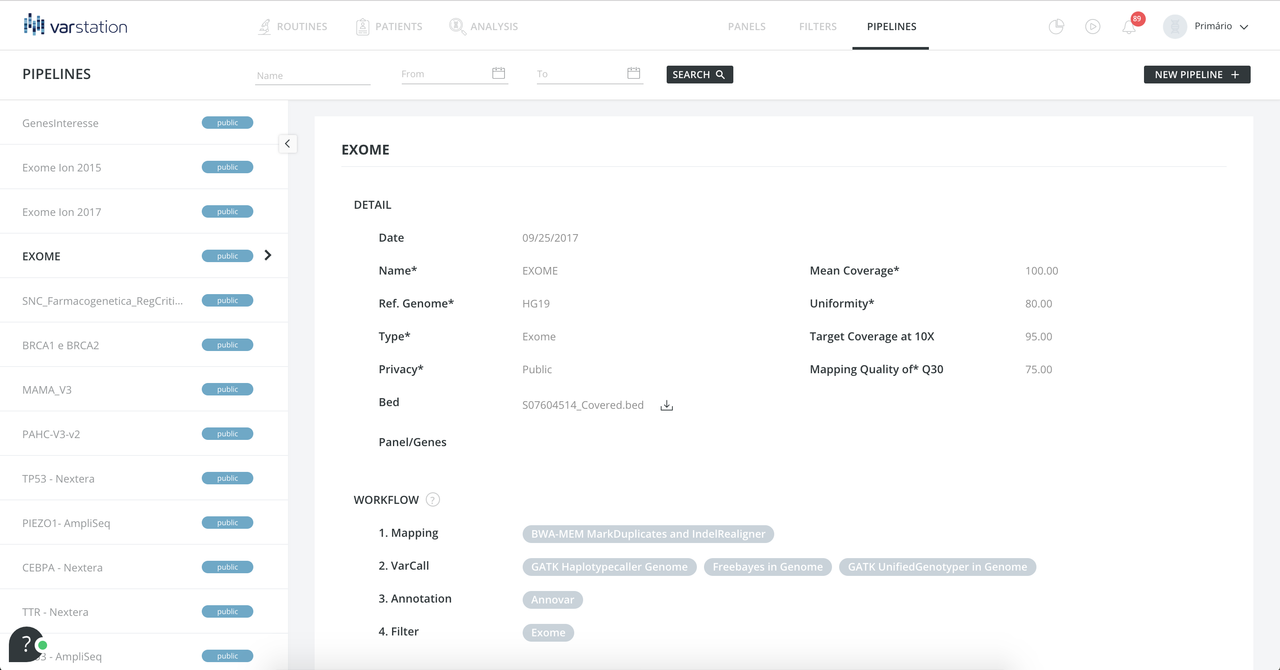 The platform presents the variants and their metadata in a structured way. Automatic classifications are generated according to ACMG, and analysts can re-evaluate them and organize their workflow.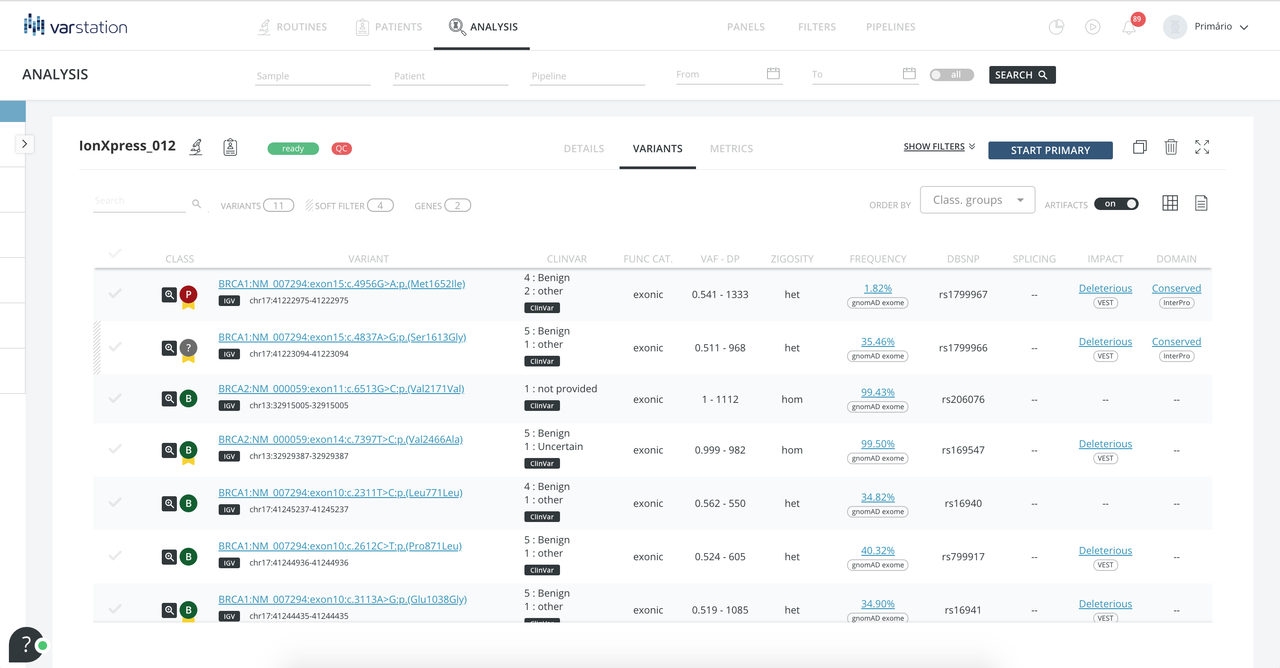 After the analysis, the platform generates a report with standardized and high quality results on the variants selected by the analysts. Authors and release dates are traceable information.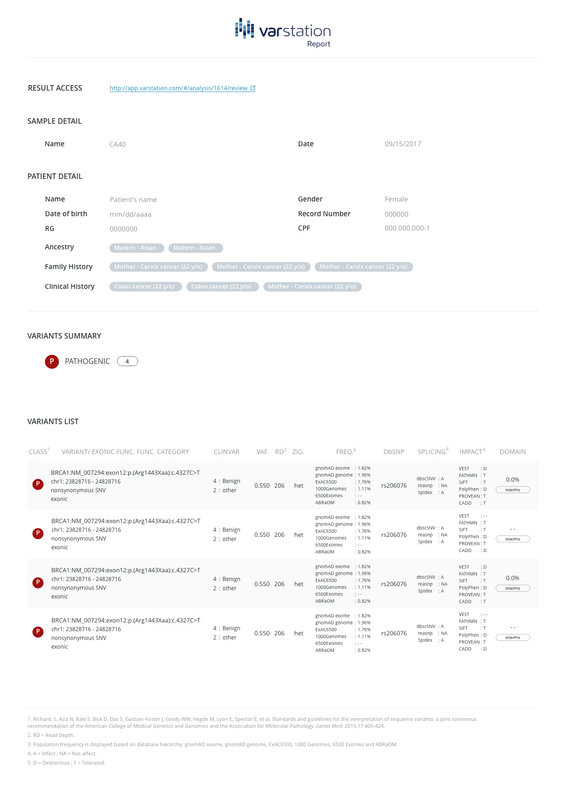 Benefits:
80% reduction in time of execution. High performance for exomes.
Panels and pipelines validated by specialists. Annotation bases always updated.
Integration with laboratory system via REST API. Confidentiality of the database.
Traceability of samples and patients sharing the same variants.
Access to standardized data for the variants' interpretation.
Storage backups in different locations. High availability and scalability.