Question:
LD test yielding lots of R2 and D-prime of 1.
19 months ago by
Canada/Toronto/
Hi,
I'm currently analyzing some bee genomes (honey bees, bumble bees, wasps) and doing some linkage disequilibrium tests on the SNPs. The method I'm using is Plink 1.9 --r2 with mostly default parameters.
All three data have been yielding lots of r2 and dprime with values of 1, almost regardless of the distance between the SNPs.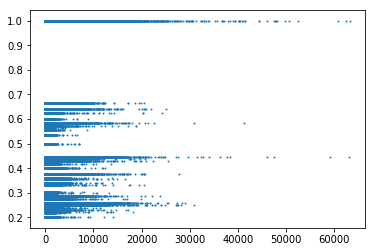 Bumble bee is entirely comprised of drones, which are haploids so I initially thought that was the issue. However, boney bee and wasp data includes worker genome, so they should be diploids.
Now I'm suspecting something else to be the problem, but can't guess what that could be.
Setting minor allele frequency cut off to 0.3 removes some chunk of the r2 of 1s, but also removes some other points as well. Also tried using vcftools hap-r2 or geno-r2, but those run for hours and never finish.
Would appreciate any helps and pointers and thank you in advance.
ADD COMMENT
•
link
•
modified 19 months ago • written

19 months ago

by Pistachio • 0