Hi all,
I'm trying to put together a multiqc report that uses the same samples multiple times and the only differences are due to the sample and centre where the data were generated.
I'm trying to organize my report so I can see the centre and sample in each label. It looks like that I can use the "-d" parameter to bring folder names in to do this, but it gets messy when I try and combine multiqc data with flagstats data as they each create results files at different depths.
Here's an example: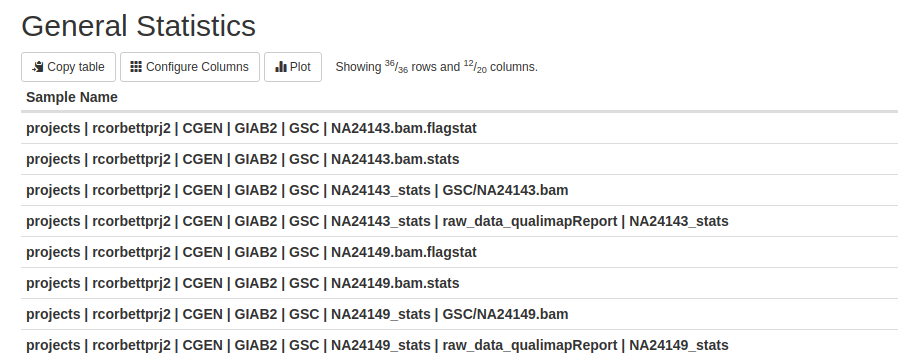 In the above example, there are two samples (NA24143 and NA24149). There will also be other centers (not shown) in the "GSC" position in the path. I'd like to be able to group the results for each sample-center combination. Has anyone done this?
thanks,
Richard