Question:
Deflated P-values (GWAS)
7 months ago by
Zurich, Switzerland
Hi
I performed genome wide assoctiations (linear mixed model) of 640'000 SNPs and transformed phenotypic traits of 160 individuals. After correcting for population structure and kinship, all resulting Q-Q plots looked more or less like this: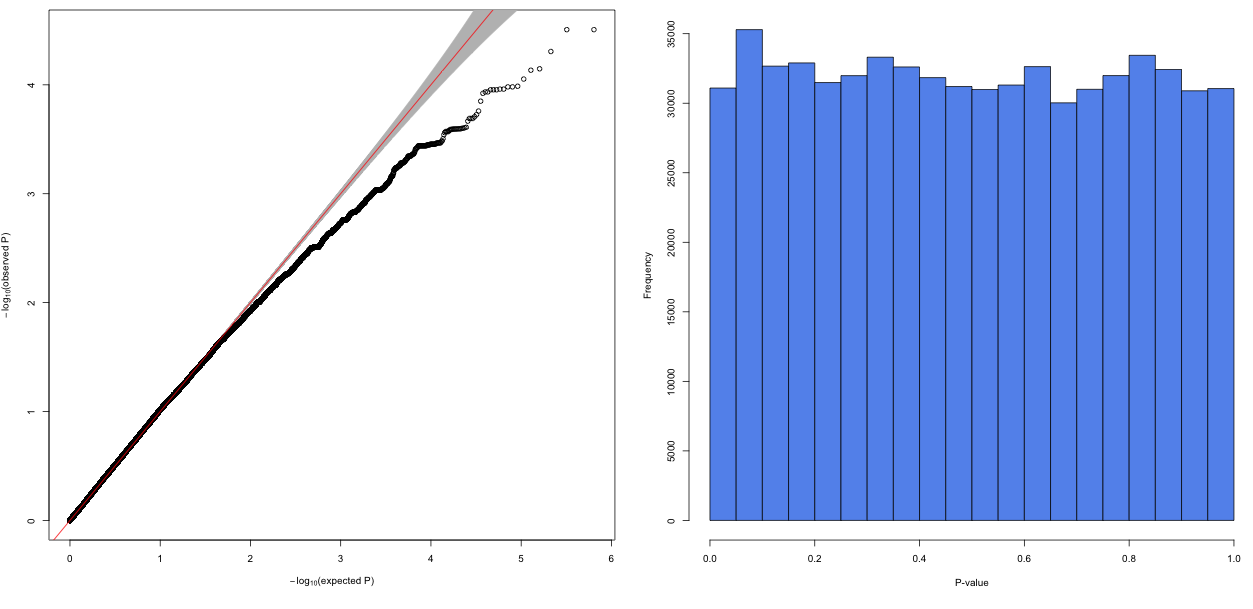 What could possibly cause deflated p-value distributions in GWAS? Changing the number of PCs and adding different random effects did not substantially improve the model.
Many thanks in advance
ADD COMMENT
•
link
•
modified 7 months ago • written

7 months ago

by solanum • 10