I found a quite big difference in the duplication between Fastp and Fastqc. For all my ~40 SE RNAseq samples, the rate is around 10-30% lower in Fastp compared to Fastqc. Is there an explanation for this and which one should trust more for RNAseq data?
In this scatterplot, the duplication rates for both tools were calculated based on the raw (i.e. untrimmed) reads.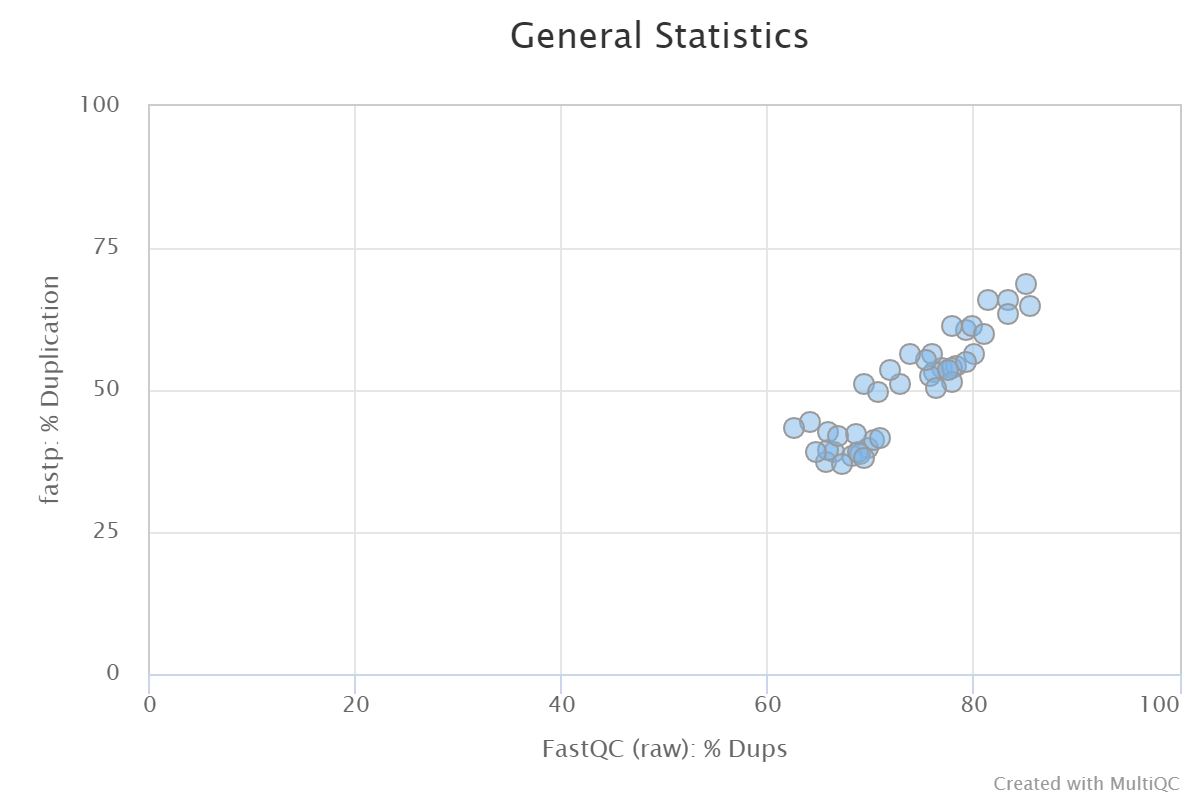 I posted this originally on Github.