Question:
de novo assembly of circular plasmid
2.1 years ago by
Chicago
Hi All,
I have a circular plasmid sample which was sequenced on MiSeq PE 300. I performed a de novo aseembly using SPAdes. The contig which I obtained is 11526 bp long. The reference sequence for this plasmid is 12089bp long. When I BLAST the reference sequence against the de novo assembled contig I get the BLAST with Plus/Minus stand orientation as follows: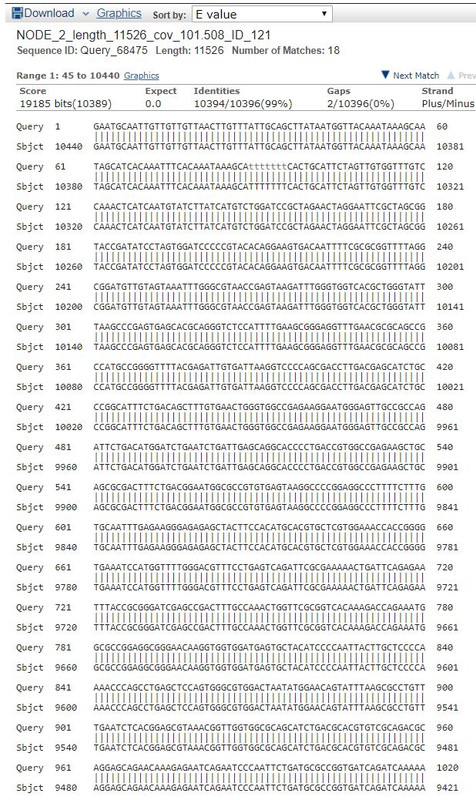 I did reverse complement of the reference and performed alignment again but it is aligning in the same orientation. I loaded the assembly in sequencher. I had to split the assembly into two fragments this introduced a long gap in the alignment as below from 10480 bp to 10999 bp. Sequencher output:

How can I get a complete assembly of the genome from the PE 300 reads of a circular plasmid?
Is there a way to renumber the bases in the de novo assembled sequence so that it aligns correctly without introducing a gap.
ADD COMMENT
•
link
•
modified 2.1 years ago by piet • 1.8k • written

2.1 years ago

by kspata • 70