I used pruned SNPs from 1000G phase 3 to do a PCA, and got the following results: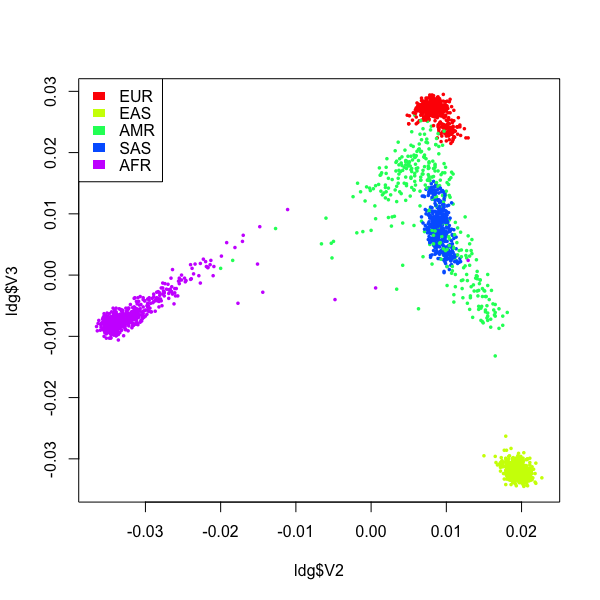 In the plot above, different populations were well seperated, and individuals from the same population clustered tightly. ~ 20,000 SNP were used.
I then merge 1000G data with data from my study population, and PCA results looked like: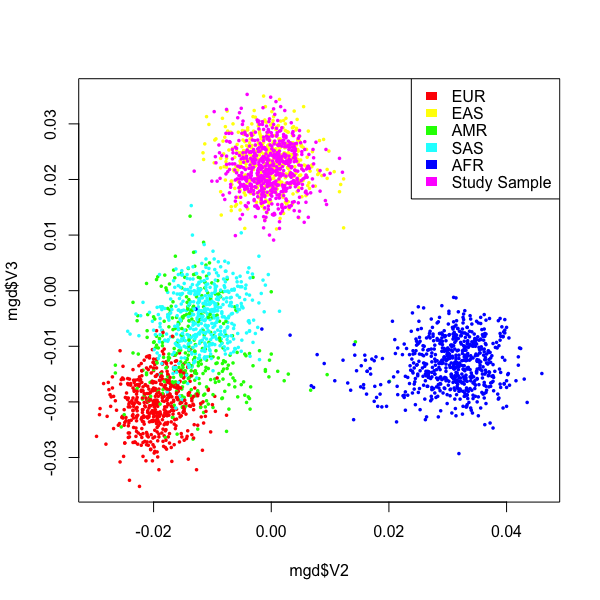 This figure is generally right. But, the points are quite scattered, and individuals from different ancestries is overlaping. I think this is because the number of SNPs used in PCA is not sufficient. Indeed, I only have ~ 900 SNPs after merging my data set with 1000G SNPs. Notably, my data also has about 20,000 SNPs before merging.
So I am wondering why there is so few SNPs after merging 2 datasets, and how to deal with it?
Thanks!