Question:
Best tools for genome assembly with paired-end, mate pair and linked read (10x) data
18 months ago by
Hi everyone. We have the following table for our data: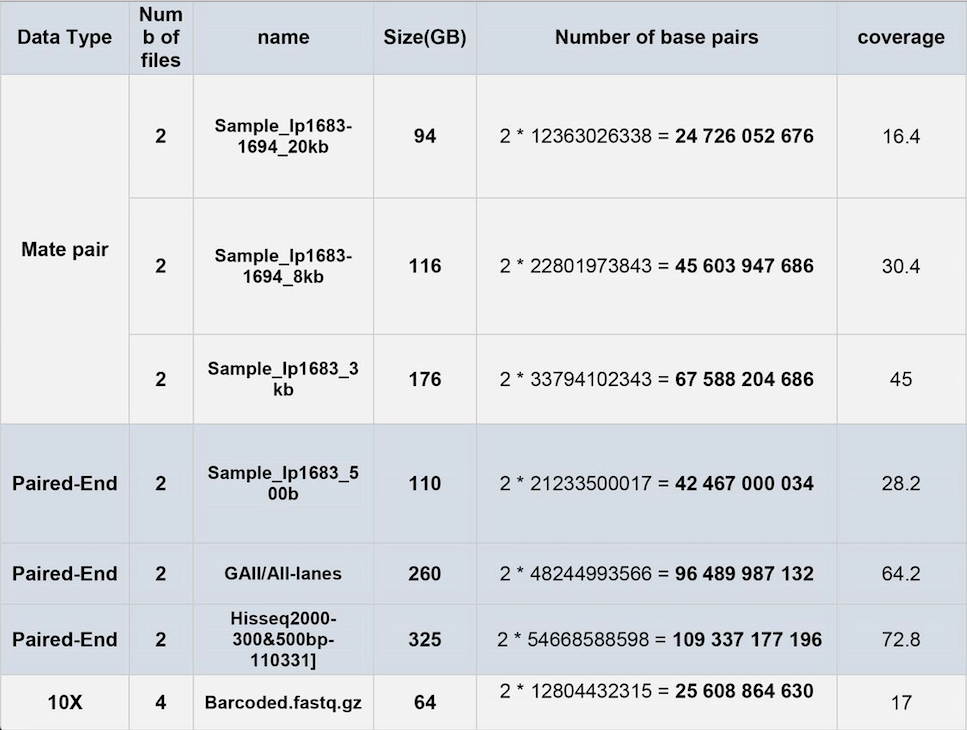 We want to assemble the genome of the planaria "dugesia japonica". Its genome is approximately 1.5Gbp, diploid and very repetitive (similar to Smed.) What is the best assembler that you suggest for assembling all of this data?
ADD COMMENT
•
link
•
modified 18 months ago • written

18 months ago

by hirad.alipanah • 10