I spend some time looking at medior to senior level bio-informatics career opportunities in my own EU country and also the UK, where a lot of exciting bio-informatics work is being done.
The salaries in the UK are higher compared to mainland Europe but the cost of living also is, especially close to the technology hubs like Cambridge or London.
Another interesting thing I just found and would like to share is the bio-informatics salary distribution in the UK based on a limited number of jobs on a job listing website. I guess the distributions below are kind of similar for mainland EU.
This chart provides a salary histogram for IT jobs citing Bioinformatics over the last 3 months within the UK.
This distribution is based on a (very) limited number of jobs, but if I look a the the bio-informatics jobs listed at big employers in the UK ( for instance Sanger) it does seem kind of representative; most jobs, even so called senior bio-informatics jobs < 40K. I guess those 55K and 70K jobs are bio-informatics management jobs. There are almost no bio-informatics jobs in the middle of the distribution.
Compare this to the Java salary distribution which is based on a lot of jobs.
This chart provides a salary histogram for IT jobs citing Java over the last 3 months within the UK.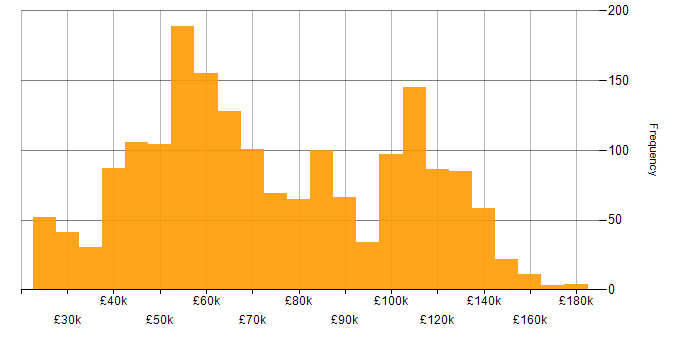 Or the data modeling salary distribution :
This chart provides a salary histogram for IT jobs citing Data Modelling over the last 3 months within the UK.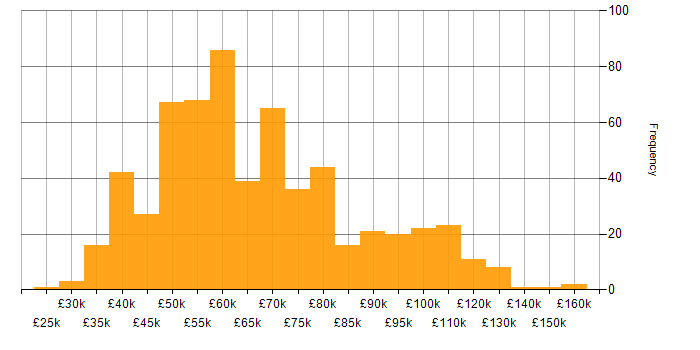 One could look up salary distributions for other software, data and statistics related job titles.
If bio-informatics had nothing to do with programming or data modeling this wouldn't be a problem. However most employers need and look for bio-informatics unicorns with PhD's, science and statistics skills and advanced programming and data modeling skills. And offer at the same time only lower to mid range salaries for the whole unicorn package including in demand programming and data modeling skills.
Working in an exciting field like bio-informatics for exciting employers / projects and doing work you like is of course also an important employment condition. It is enough for some people. But based on my experience and the above distributions I wouldn't be surprised if you would find a shortage of people with real programming and data modeling skills in bio-informatics and maybe even an enrichment of people without these skills. Because people with the skills don't even enter the field or just leave for better options , which is of course not a thing to be proud of as a research / engineering field with high ambitions.
If you are a bio-informaticion (or aspire to be one) with Java and data modeling skills and would like to work in bio-informatics I would advise to market yourself as just a programmer or data scientist instead of a bio-informatician (at least until you have a signed contract).